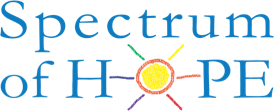 KidsSPOT is the parent company of Spectrum of Hope.
OUR HEARTS GO OUT TO ANYONE WHO HAS BEEN AFFECTED BY THE RECENT ABA LAYOFF
We are happy to help RBT / BCaBA/BCBA find a permanent home with KidsSPOT
Our Registered Behavior Technician (RBT) position is an integral part of our treatment team. As an RBT you will have the opportunity to make a difference in the lives of individuals with Autism Spectrum Disorders and their families by employing principles of Applied Behavior Analysis to increase skill levels and reduce behaviors that are impeding learning.
Not an RBT yet? No problem, we will provide you with the necessary training and cover all fees to become a Registered Behavior Technician!
Full Time and Part Time Opportunities available!
Each of our families is unique and their needs are different, so we are happy to offer flexible hours and have opportunities available during both the daytimes and evenings depending on your availability.
A day in the life of a Registered Behavior Technician with Spectrum of Hope:
This position will focus on providing both home–based and clinic–based care for each of our clients. As an RBT, you'll work directly with our children and families to provide hands-on treatment to individuals with Autism Spectrum Disorder in a 1-on-1 setting. You'll implement treatment plans and behavior intervention plans developed by the Board Certified Behavior Analyst (BCBA) to help each of the kiddos you work with to hit their goals and help them grow. You'll use the principals of Applied Behavior Analysis (ABA) to teach impactful skills that help with socialization, communication, and daily living.
We're a company with a strong belief in support and communication that we carry over to both our families and employees, so part of this position will also be collecting data and communicating with team members and supervisors to make sure we're providing each of our clients with compassionate and helpful care. All of our employees will be required to adhere to organizational policies and procedures, including following HIPPA laws.
Requirements for our Registered Behavior Technicians
Strong desire to serve children with autism and other developmental delays

Must have reliable transportation

Must have excellent attendance and punctuality

Experience with children and/or individuals with special needs is preferred

Must pass background screening
We invite you to complete our quick, 3-minute application process for the RBT role and look forward to speaking with you further!
Location: 77493