GET DIRECTIONS: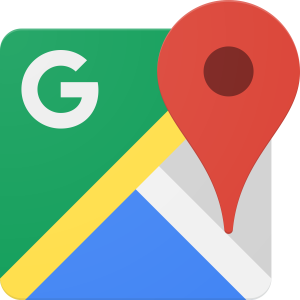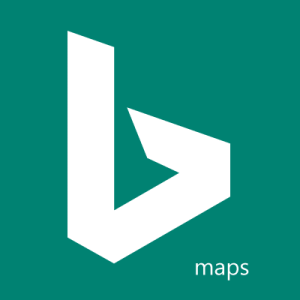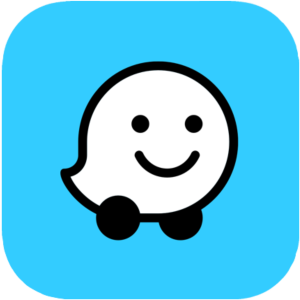 Leave Us A Review
ABA Therapy in Cypress, Texas
At Spectrum of Hope, we strive to provide top-quality treatment plans for a wide range of clients, including young children, teens and adults. Our team of board-certified and licensed behavior analysts, therapists and medical professionals develop individualized plans designed to help our patients with autism thrive.
Our services are available at five locations in the Houston Metropolitan area. At our Cypress facility, we focus on providing expert adult and adolescent services for older clients. Located just off of Huffmeister Road and less than a half-hour from downtown Houston, our Cypress ABA treatment center is specially designed to provide age-appropriate learning environments for your loved one with autism.
Spectrum of Hope is located at: 12110 Huffmeister Road Cypress, TX 77429 For New Admissions, call (281) 894-1423, For Non-admissions business, call (281) 886-7189
See other locations below.
Our Compassionate ABA Therapy Services
At Spectrum of Hope, we create autism treatment plans based on the principles of applied behavioral analysis (ABA) therapy. This type of treatment focuses on using repeated positive reinforcement and prompting to encourage people with autism to develop new skills and reduce inappropriate behaviors.
ABA therapy is considered the standard for treating people with autism by the American Psychological Association and the U.S. Surgeon General. Our evidence-based ABA treatment plans are designed by board-certified and licensed applied behavior analysts who work with your loved one with autism to develop a plan that meets their unique needs.
While Spectrum of Hope provides ABA treatment programs to individuals of all ages, our Cypress facility is dedicated to offering this effective therapy program to adults and adolescents beginning at 10 years old.
ABA Therapy for Adults With Autism in Cypress
When we began offering ABA therapy and autism support in the Houston area, we noticed that most services like ours were designed for younger children. In 2011, we became one of the first to offer these treatment services for adolescents and adults with autism.
Our adolescent and adult treatment programs focus on helping our patients learn independent living skills like self-care activities, cooking, money management and organization. We also continue to build on foundational skills such as communication, language and social skills, depending on your loved one with autism's needs.
Individualized Therapy Plans
Each individual with autism is unique. At Spectrum of Hope, we work with each patient to create a treatment plan tailored to their specific needs and goals. We begin with a thorough evaluation to determine your loved one's baseline and discuss the ideal outcomes of their treatment. From there, our expert staff of behavior technicians, therapists and psychologists design an individualized treatment plan.
To measure progress, we'll perform a new evaluation every six months and compare your progress with your previous baseline. This allows us to see individual success rather than comparisons to peers.
Why Choose Spectrum of Hope in Cypress?
At our conveniently located Cypress facility, we provide autism treatment and support to a wide range of individuals with autism from adolescence through adulthood. Our adults and adolescents program helps teens and adults gain the skills they need for more independent living while building on fundamental skills like communication.
When you choose Spectrum of Hope for your autism treatment program, you can take advantage of the following benefits:
On-site board-certified and licensed ABA professionals
Individualized treatment plans to meet your loved one's unique needs
Modern facility with environments developed to serve clients best, including mock apartments, kitchen and living settings
Unique ABA-based treatment for patients over 10 years old
For more than 17 years, families in Cypress have trusted Spectrum of Hope to provide the best autism therapy and treatment programs. Our goal is to help your loved one with autism thrive.
Cypress's Premier Autism Support Center
Cypress — located about a half-hour northwest of downtown Houston — allows families to enjoy the bustle of the city or the calmness of a more relaxed environment. This area offers a wide range of family-friendly parks and recreation areas, including several natural outdoor spaces, like the beautifully landscaped Mandolin Gardens Park and Cypress Park.
Finding activities to do with your loved one with autism is easy in Cypress and nearby Houston. Kidtastic Park is an indoor park in Cypress that offers Sensory-Friendly Days for children with sensory processing differences. Similarly, some attractions in Houston offer programs specifically designed for those with sensory sensitivities, including Sensory Friendly Nights at the Houston Zoo and Sensory Exploration Programs at the Houston Museum of Fine Arts.
Because of its proximity to the Houston Metropolitan area, Cypress is a great place to find services and support for your loved ones with autism. Our autism programs in Cypress provide the best support and services to help people with autism grow and thrive.
Contact Spectrum of Hope in Cypress to Enroll
Find exceptional ABA therapy for adults in Cypress by enrolling your loved one in the adolescent and adult autism program at Spectrum of Hope. Children can enroll in our early learner program at any of our other four Houston area locations, including Tomball, Houston, Magnolia and Klein.
Our knowledgeable staff is happy to answer any of your questions or help you begin your enrollment. Get in touch with our team by filling out our online contact form, or get a head-start on enrollment with our online intake form.