Applied Behavior Analysis (ABA) Therapy is a common treatment program for people with autism spectrum disorder and other developmental conditions. This treatment program has evolved over several decades of studies and empirical research and has become one of the most successful, evidence-based options for developmental therapy.
What Does an ABA Program Involve?
ABA Therapy is a patient-centric therapy program that focuses on providing individualized treatment plans designed to address the specific needs of the loved one with autism. Treatment begins with a careful assessment of the individual to evaluate their skills and behaviors and determine where there's room for growth.
A board-certified behavior analyst (BCBA) will work with you to create a treatment plan that establishes goals and breaks them into smaller concrete steps that can be encouraged and developed through positive reinforcement to increase appropriate behaviors, improve skills or decrease inappropriate behaviors.
The amount of time required for ABA depends on the specific needs of the loved one and the interventions required to achieve their goals. Research suggests that a minimum of 25 hours per week and up to 35 hours per week is ideal to optimize your ABA sessions. Spectrum of Hope offers both full-time and part-time ABA therapy options.
ABA treatment can include sessions that take place in a treatment facility or in the comfort of your own home with our in-home therapy program.
ABA Therapy is comprised of many behavioral principles and components
In the decades since ABA Therapy was introduced, different types of interventions have been developed as part of this treatment plan, including Discrete Trial Training (DTT), Early Intensive Behavioral Intervention, the Early Start Denver Model and Natural Environment Training. Each of these types of ABA treatment offers different advantages depending on the individual and their needs.
At Spectrum of Hope, we do not just employ one strategy or 'type' of ABA, but design interventions that are based on the most current research that utilizes an abundance of principles and ABA treatment components to achieve the best results for each patient.
Some common ABA treatment components include:
Reinforcement
Prompting
Antecedent manipulation
Natural environment teaching
In addition to the components listed above, Spectrum of Hope applies a play-based model of ABA therapy for children with autism that allows them to complete their treatment without even knowing they're receiving therapy.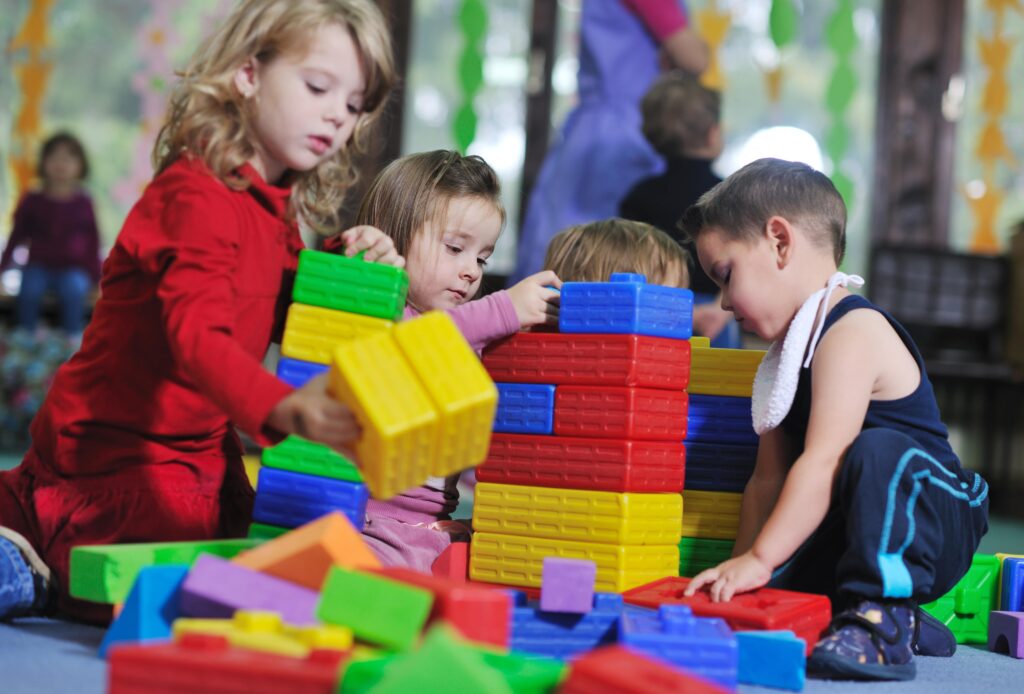 What Do You Learn in ABA Therapy for Autism?
ABA Therapy can be used to address a wide range of skills and behaviors that can benefit loved ones with autism and make it easier for them to function in their everyday lives.
Common areas of focus for these treatment plans include:
Communication and language skills.
Social skills.
Play skills.
Self-care and independent living skills.
Reduction of inappropriate behaviors.
These treatment plans are also a great opportunity for parents and caregivers to get involved. You'll receive training that helps you understand your loved one's ABA therapy program and equips you with the skills to help encourage continued progress outside of their therapy sessions.
Who Provides ABA Services?
ABA is typically provided by board-certified behavior analysts (BCBAs) and registered behavior technicians (RBTs). BCBAs are specialists licensed as clinical therapists who have additional training and experience in the field of ABA therapy treatments. RBTs act as paraprofessionals, implementing treatment plans and direct therapy on a day-to-day basis.
BCBAs and RBTs are often employed at therapeutic treatment centers that let them practice with the help of other specialists to provide the best treatment possible.
At Spectrum of Hope, our on-site board-certified and licensed behavior analysts, RBTs, licensed psychologists and registered nurses work together to provide comprehensive ABA treatments for each individual in our care. We're dedicated to helping you or your loved one achieve their maximum potential and thrive.
Spectrum of Hope offers services from our modern treatment facilities in Houston, Tomball, Magnolia, Cypress, Katy and Klein. We also offer in-home therapy services with our BCBAs to residents of Dallas, Austin and San Antonio in addition to the areas surrounding our facilities.
Find Expert ABA Therapy at Spectrum of Hope
Our team at Spectrum of Hope uses scientifically proven ABA treatment strategies to address your loved one's needs and help them grow through new skills and appropriate behaviors.
Get started today by filling out our online intake form or getting in touch with our team to learn more about our ABA program. Contact us online or give us a call at (281) 894-1423.