For more than 17 years, Spectrum of Hope has provided compassionate, comprehensive Applied Behavioral Analysis (ABA) therapy for a wide range of individuals with autism in Houston, Texas, and the surrounding area. We staff our facilities with board-certified behavior analysts and therapists with various certifications. We strive to understand the needs of each client and develop plans that help them succeed.
Many individuals approach us with the question, "Do you offer in-home aba services near me?" The answer is yes! In addition to our in-clinic therapy sessions, we can also provide at-home ABA treatments for clients with autism. These in-home therapy sessions offer a wide variety of advantages for both the individual with autism and their parents and caretakers, enabling them to optimize their treatment for the greatest success.
Find In-Home Therapy Across Texas
We have expanded our in-home therapy service area to better serve our clients and their families in many major Texas cities and surrounding areas. We are proud to offer in-home therapy to clients in the following cities:
Cypress
Dallas
Houston
Magnolia
Tomball
With our wide service area, it's easier than ever to get the support you need in the comfort of your own home with our at-home aba therapy services.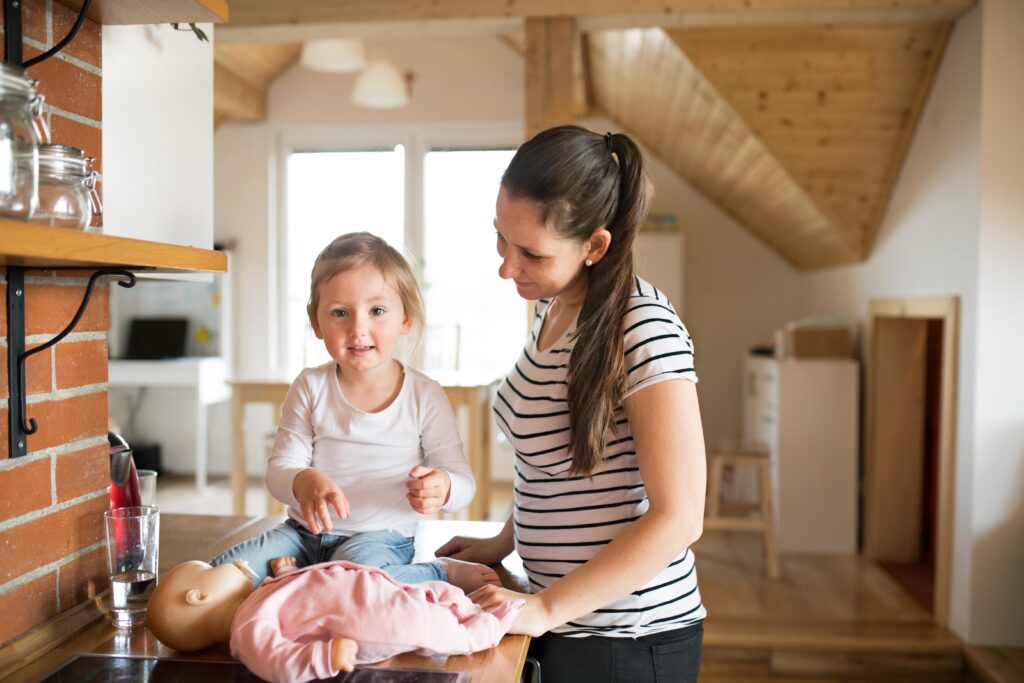 Understanding ABA Therapy
ABA is considered the gold standard of treatment for people with autism. This evidence-based therapy program focuses on using positive reinforcement, prompting and other methods to combat the deficits associated with autism spectrum disorders and related developmental delays.
The principles of ABA therapy have undergone multiple stages of development and testing throughout the decades and they have proven to be effective in treating clients with autism and helping their caretakers and family members manage their behavior. An ABA treatment plan will help a person with autism reduce inappropriate or harmful behaviors and develop critical skills that can improve their overall quality of life, such as:
Communication and language skills
Play skills
Self-care skills
Social skills
At Spectrum of Hope, our board-certified applied behavior analysts design each treatment based on the client's unique abilities, goals, and needs. We measure progress and success against the individual's baseline and perform regular evaluations to adjust the plan as needed. Progress and success are measured against the individual's baseline and evaluated on a regular basis, so the plan can be adjusted as needed. We can provide therapy in any of our facilities or create an ABA treatment plan for in-home therapy from our applied behavior analysis.
Why Choose An In-Home Therapy Plan?
Spectrum of Hope provides comprehensive ABA therapy programs at our facilities in Texas, but we recognize that not everyone has the ability to travel to us. When you schedule in-home ABA therapy in Texas, our board-certified therapists will provide ABA treatment at your home.
Developing an ABA treatment plan for at-home therapy is an excellent option for families with a loved one diagnosed with autism who have busy schedules, multiple children or countless other factors that would make it challenging to reach our facilities. We provide the same services in the comfort and convenience of your home.

The Benefits of Home ABA for Autism Diagnoses
At-home ABA therapy offers all of the same benefits as therapy in a clinical setting, like improved skills and reduced occurrences of undesirable behaviors. It also offers some distinct advantages that a client can only achieve in their own home.
In-home ABA therapy is a convenient way to ensure your child with autism receives treatment without having to coordinate transportation to our facilities. When we work with clients with autism in their homes, we can also work with parents, siblings and other family members who may be present. We can help them take an active role in the client's treatment and learn strategies to manage their behavior outside of our sessions.
We find some clients with autism have greater success working with ABA therapists at home because they're in a familiar environment that feels safe and allows them to relax and focus on their sessions. These at-home sessions also enable them to learn and develop their skills in the environment where they are most likely to use them. Home autism treatment offers a unique opportunity for individuals with autism.
ABA Therapy at Home for Clients Up to 21 Years Old
Spectrum of Home provides exceptional ABA therapy programs for clients with autism from diagnosis to 21 years old, including both traditional treatments in our facilities and in-home therapy. Whether a client receives a diagnosis as a toddler or a teenager, we can develop an ABA program to help develop critical skills and manage behaviors.
In-home ABA therapy provides unique benefits for each age group, allowing them to learn and succeed in their home environment.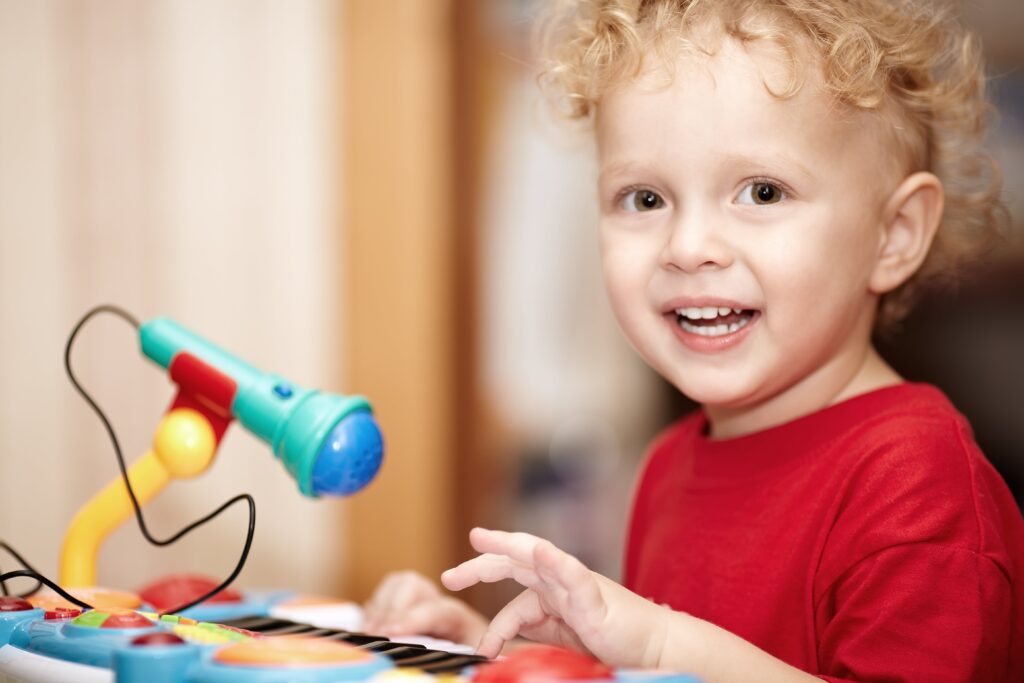 In-Home ABA Therapy for Early Learners
Early intervention is a key strategy for helping kids diagnosed with autism thrive. Our in-home ABA therapy treatments for early learners focus on developing foundational skills like toilet training, communication, and feeding. We can also help with life skills, like getting dressed, and language expansion that will allow your child to better communicate their wants and needs.
In-home ABA treatment is great for early development because it allows us to involve the whole family, including parents, caregivers, and siblings who interact with the child the most and help them navigate the world. Consistency is an important part of creating new habits and skills, and family members involved in these therapy sessions can help maintain consistency between visits for the best results.
Like all of our ABA treatment plans, we design our early learner ABA therapy programs on an individual basis to help children with autism learn the fundamental skills they need to succeed. We'll develop your child's program after an initial evaluation that gives our board-certified therapists an idea of what they need. Whenever possible, we'll focus on play-based methods so your child won't feel like they're in therapy at all.
Many children with autism have anxiety about unfamiliar locations that can make it difficult for them to focus on their sessions in our facilities. At home, they feel safe and confident, so they can more easily dedicate their attention to learning. That's why Spectrum of Hope provides children's ABA therapy at home for Texas families.
Autism Home Support Services for Adolescents
We expanded our services to include ABA therapy for adolescent and adult clients with autism when we noticed the increased need for treatment in this specific population. These treatment sessions generally focus on daily living and self-help skills that allow these clients to become more independent. These skills can include cooking and preparing meals, money management, general hygiene and even navigating transportation.
At-home ABA therapy is an effective option for adults and adolescents with autism because it allows them to learn these practical skills in the environment where they'll be using them most. They can learn to prepare a meal in their own kitchen rather than one set up in our facilities. This experience can make it easier for them to apply those skills from day to day outside of sessions.
Multiple Locations for Home ABA Therapy
Clients at our in-home therapy service locations will have access to board-certified and licensed behavior analysts and therapists to ensure they receive the support they need. Whether you are looking for therapy services in Austin, Tomball or another major Texas city, our licensed professionals are here to help with in-home services.
Flexible Home Autism Therapy Service Hours
One main benefit of choosing Spectrum of Hope is the flexibility in-home autism therapy provides. Regardless of your location in our in-home autism therapy service area, our staff will work with you and your child to plan therapy sessions at times more convenient for your schedules and needs. The entire process will take place in your home for maximum convenience, from your initial skills assessment to your last therapy session.
With flexible scheduling and the opportunity to help clients in a familiar environment, many of our clients are more receptive to our therapy services leading to greater engagement with our services.

Schedule In-Home ABA Therapy Near You
ABA therapy is widely considered one of the most effective methods for treating individuals with autism and helping them develop the skills they need to thrive in a world designed for neurotypical people. These programs help reduce inappropriate behaviors and encourage learning and progress with personalized plans tailored to meet the exact needs of each client. With in-home ABA services, you can achieve all the same progress in a comfortable, familiar environment.
At Spectrum of Hope, we provide life-span ABA therapy to a wide range of clients with autism, from diagnosis to adulthood. We offer in-home ABA therapy on its own or in conjunction with sessions at our East Texas campuses.
Please fill out our online intake form to begin the enrollment process. To find out more about kids' at-home ABA therapy in Texas or in-home ABA treatments for adults, contact us online.