GET DIRECTIONS: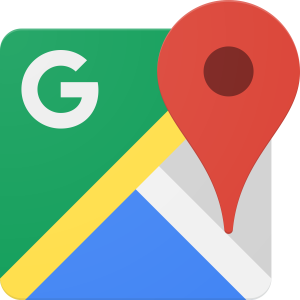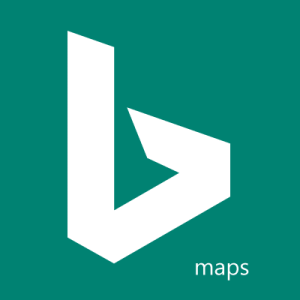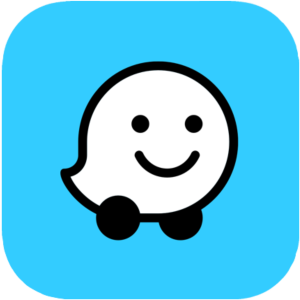 Leave Us A Review
Tomball, TX ABA and Autism Treatment
At Spectrum of Hope, our behavioral technicians, registered behavior technicians (RBTs) and licensed board-certified behavior analysts (BCBAs, LBAs) offer comprehensive therapy services for children 18 months to adulthood at our autism treatment center for kids in Tomball.
A customized treatment plan for families with a loved one diagnosed with autism and their child is at the core of our kids' Applied Behavior Analysis (ABA) services. Our BCBAs and LBAs take the information gleaned from parents' and caregivers' feedback and goals, as well as information learned from each child's autism assessment, to develop personalized ABA therapy treatment plans.
Spectrum of Hope is located at: 25201 Kuykendahl Road, #700 Tomball, TX 77375 Call (281) 894-1423
See other locations below.
Custom ABA Therapy Plan for Kids Near Tomball
ABA therapy is the gold standard for treating children with Autism Spectrum Disorder (ASD). The team of board-certified and licensed behavior analysts at Spectrum of Hope is committed to helping your loved one with autism achieve a better quality of life.
Each of our clients' treatment plans is designed to be comprehensive to address the significant domains related to autism. Benefits of ABA therapy for your loved one with autism include:
Kids ABA Therapy Is Effective
More than any other treatment for autism, more empirical evidence supports ABA therapy. Adopting a long-term approach to ABA therapy can help your loved one with autism assimilate better into society and their social circles while improving your family's everyday lives.
Comprehensive ABA Therapy Increases Life Satisfaction
A well-designed ABA curriculum will enhance your child's behaviors and abilities — improvements that go a long way in allowing you to set the bar high and realize your child's full potential.
Your child's enhanced sense of independence and functioning could make them — and you — feel more empowered and satisfied due to an improved quality of life.
ABA Therapy Enhances Independent Living Skills
Your loved one with autism may need a helping hand developing essential life skills. These include sleeping through the night, getting dressed, using the bathroom, and self-care and self-grooming aspects such as brushing.
A licensed board-certified behavior analyst collects data and designs interventions to encourage desired behaviors as part of the therapy. This, in turn, boosts your child's ability to become more independent and follow instructions.
ABA Therapy Promotes Better Parenting
Parenting your loved one diagnosed with autism requires you to gain a deeper understanding of their behaviors and traits, especially when they are in distress and cannot communicate why.
Because ABA therapy is a highly customized program, a BCBA or LBA will engineer a structured treatment plan catered to your child's developmental goals and unique needs. Assimilating these techniques into you and your child's daily routine can boost your child's confidence.
ABA Therapy Improves Social Skills
Our kids' ABA therapy services in Tomball go a long way in teaching your child the social skills needed to connect with others. Whether it's about identifying and responding to social cues, initiating conversations, sharing toys, waiting for their turn or maintaining appropriate eye contact, ABA therapy works wonders in allowing your loved one with autism to thrive and enjoy their childhood.
Spectrum of Hope offers comprehensive therapy services for children with autism in Tomball to improve social interaction skills and overall quality of life.
Why Work With Spectrum of Hope in Tomball?
Our high-impact, flexible kids' ABA services and interventions aim to develop your child's cognitive, verbal and social skills. Our board-certified and licensed applied behavior analysts gain insight into your child's struggles through observations. As children play, they may become more open to sharing feelings and become less guarded. Through play, they are free to learn through exploration.
Play therapy offers children the ability to strengthen fine and gross motor skills, enhance language skills, develop social skills, redirect inappropriate behaviors, learn new coping mechanisms and explore emotions.
Spectrum of Hope's in-clinic ABA services for kids in Tomball provides benefits such as:
Teaches replacement skills and reduces maladaptive behaviors
Increases social skills such as self-help skills, play, communication and social engagement
Provides parents with the necessary training so they can learn how to manage their children's behavior effectively
Work With Spectrum of Hope for Effective ABA Therapy Services
At Spectrum of Hope, we're always ready to meet with you and answer any questions you may have. Our board-certified and licensed applied behavior analysts are committed to improving your child's quality of life at our autism treatment center in Tomball. In addition to diagnostic services, we offer comprehensive therapy services for your loved one with autism.
Reach out to us online to begin the Intake and Admissions Process today.
Other locations:
New locations are coming soon!