GET DIRECTIONS: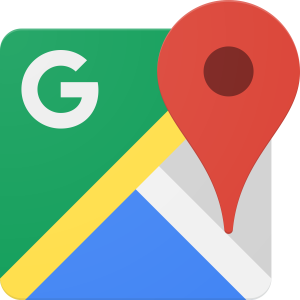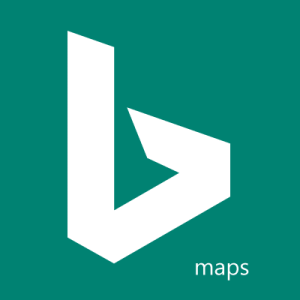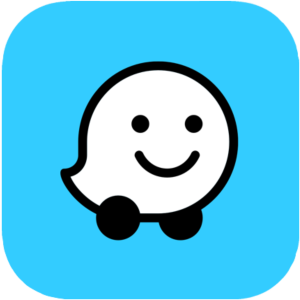 Leave Us A Review
One-On-One ABA Therapy Services in Houston, Texas
With beautiful, warm weather year-round and vibrant, diverse cultures, Houston is the perfect place to raise a loved one with autism. This bustling metropolitan area offers a wide array of family-friendly attractions, including the Houston Zoo, Houston Museum of Fine Arts and Natural History, Downtown Aquarium, and The Galleria, the largest shopping mall in Texas.
While Houston is a busy city, it also offers numerous sprawling parks where you and your child can enjoy the peace of nature, including Discovery Green, Hermann Park, and Memorial Park.
Some of these attractions even offer dedicated events, resources, and programs designed specifically for kids with autism and other sensory processing differences. For example, the Museum of Fine Arts offers a Sensory Explorations Program, and the Houston Zoo hosts Sensory-Friendly Nights. These unique programs let your loved one enjoy an experience catered to their needs.
As a major metro area, Houston is also an excellent place to find the highest-quality therapy sessions and support for your child with autism. Spectrum of Hope is home to many of the leading autism specialists in Houston, including a diverse staff of BCBAs, therapists, and psychologists.
We Provide the ABA Services Your Loved One Deserves
Spectrum of Hope is the leading provider of ABA therapy in Houston. ABA therapy, also known as applied behavior analysis, is an evidence-based treatment plan for individuals with autism and other developmental disorders. This type of therapy focuses on using positive reinforcement and prompting to reduce inappropriate or harmful behaviors, help develop critical skills and combat the deficits associated with autism spectrum disorders.
ABA therapy principles have been developed and tested over several decades. This type of treatment has been cited by the American Psychological Association and the U.S. Surgeon General as the best-practice treatment for individuals with autism. At our autism center in Houston, Texas, we apply ABA principles to a play-based therapy model that allows kids with autism to undergo treatment without feeling like they're in therapy.
Common skills and areas targeted for development in ABA therapy treatment programs include:
Social skills and interactions.
Communication and language.
Play skills.
Self-care skills.
Reduction or elimination of inappropriate behaviors.
When you work with Spectrum of Hope at our Houston facility, you have access to top-quality services from experienced professionals including our behavior technicians and analysts. Our patient-centric programs address your loved one's individual needs while integrating you, your family, and your child's caretakers with open communication. We also provide training to encourage consistency at home so your child is always learning, even outside of therapy.
Our Individualized Therapy Plans for Children With Autism
At Spectrum of Hope, we create custom ABA therapy plans for kids in Houston. Our team meets with your child to complete a thorough evaluation and determine their baseline, including any strengths, weaknesses, skills, or behaviors you would like to address in treatment. We'll use this evaluation to individualize your child's treatment and ensure we're meeting your needs.
Since ABA therapy for autism is driven by data, we conduct follow-up evaluations every six months to determine what progress has been made and readjust your child's plan according to their success. We know your child's unique baseline, and they won't be compared to peers, allowing us to have a clear picture of their growth in our program.
Why Choose Spectrum of Hope in Houston?
Spectrum of Hope offers the leading autism programs in Houston and the surrounding metropolitan area. Our mission is to provide the highest-quality autism support for Houston families, including ABA therapy services that help your child with autism thrive.
Our goal is to help your loved one understand themselves, communicate their needs and succeed. Our staff provides comprehensive support to guide you and your child through the program, including treatment plans designed to meet your child's unique needs and combat any deficits they may experience.
Children with autism enrolled in our programs can get the treatment they need to grow and develop their skills. Other benefits of choosing ABA therapy at our Houston facility include:
On-site board-certified and licensed ABA professionals.
More than 17 years of successful treatments.
Individualized treatment plans for your unique kid.
Modern facility with environments developed to serve clients best.
Play-based ABA treatments let kids forget they're in therapy.
Our core values as an organization revolve around accountability and teamwork — we believe collaborating with you and your child is the best way to help them reach their goals. We work one-on-one with you and your little one, helping them develop the skills they need to succeed.
Contact Spectrum of Hope for Compassionate ABA Therapy Services
Find ABA therapy for children in the Houston area by enrolling your child in our early learner program at our Houston facility or visiting our other Houston area location pages, including our Tomball, Magnolia, Klein, and Cypress facilities. Our compassionate staff is happy to help you locate your closest facility and answer any questions you may have about our aba treatment services in Houston.
Get in touch with our team by filling out our online contact form or completing our online intake form to begin the process of enrolling your child at our Houston autism center.