Description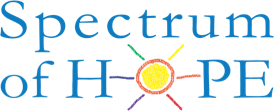 Kids SPOT is a parent company of Spectrum of Hope
OUR HEARTS GO OUT TO ANYONE WHO HAS BEEN AFFECTED BY THE RECENT ABA LAYOFF
We are happy to help RBT / BCaBA/BCBA find a permanent home with KidsSPOT
Welcome to Kids SPOT! We are seeking a full-time Board Certified Behavior Analyst (BCBA) to help us make a difference with the children and families we work with through our in-home and in-clinic services. Kids SPOT is a parent company of Spectrum of Hope, LLC, a behavior treatment clinic founded in 2004 . We serve clients of all ages – from diagnosis to adulthood.
A day in the life of a Board Certified Behavior Analyst with Kids SPOT:
In this position, you'll meet directly with your clients and families to complete client observation, perform stimulus preference assessments, and conduct functional behavior assessments. You'll also work with our passionate RBTs and BTs to provide them with training, feedback, and supervision to make sure our clients are achieving their goals and plans. Collaboration with RBTs, BTs, and other practitioners within the organization is a key function at Kids SPOT that helps maintain procedural integrity and assures that each child we work with is being given the support and care they deserve.
Schedule: Each of our families is unique and their needs are different, so while a typical day may be from 9:00 AM – 5:00 PM, there are also opportunities for evening or flexible hours to help accommodate your schedule. Our staffing team is happy to work with you to accommodate your needs.
Compensation, Benefits and Perks for our Board Certified Behavior Analysts (BCBAs):
At Kids SPOT, we believe that the best way to uplift our community and families is to take care of our own company family first. We thrive on a company culture steeped in collaboration, respect, and support. We offer a competitive salary commensurate with experience from $75,000- $90,000 with the potential for additional bonuses that will take annual earnings up $90,000-$100,000 annually. Each of our full-time employees also receive comprehensive benefits including medical, dental and vision as well as supplemental policies through Aflac, liability insurance, and a term life insurance policy. In addition, 15 days of PTO and 8 paid holidays are also provided to all employees.
When you work with us, you'll receive consistent, on-going support and communication from our amazing team in Houston. Job training, including Safety Care, First Aid, and CPR, are provided to all BCBAs. We believe in growing with and uplifting our employees, so there will always be opportunities for advancement and professional development within the company.
Requirements for our Board Certified Behavior Analysts:
Current BCBA certification and behavior analyst license in Texas

Expertise with VBMAPP.

Must pass background screening

Have reliable transportation
We thank you for getting to know a little more about us and invite you to complete our quick, 3-minute application.
Location:77036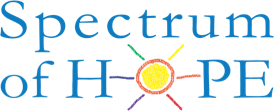 KidsSPOT is the parent company of Spectrum of Hope.
OUR HEARTS GO OUT TO ANYONE WHO HAS BEEN AFFECTED BY THE RECENT ABA LAYOFF
We are happy to help RBT / BCaBA/BCBA find a permanent home with KidsSPOT
Our Registered Behavior Technician (RBT) position is an integral part of our treatment team. As an RBT you will have the opportunity to make a difference in the lives of individuals with Autism Spectrum Disorders and their families by employing principles of Applied Behavior Analysis to increase skill levels and reduce behaviors that are impeding learning.
Not an RBT yet? No problem, we will provide you with the necessary training and cover all fees to become a Registered Behavior Technician!
Full Time and Part Time Opportunities available!
Each of our families is unique and their needs are different, so we are happy to offer flexible hours and have opportunities available during both the daytimes and evenings depending on your availability.
A day in the life of a Registered Behavior Technician with Spectrum of Hope:
This position will focus on providing both home–based and clinic–based care for each of our clients. As an RBT, you'll work directly with our children and families to provide hands-on treatment to individuals with Autism Spectrum Disorder in a 1-on-1 setting. You'll implement treatment plans and behavior intervention plans developed by the Board Certified Behavior Analyst (BCBA) to help each of the kiddos you work with to hit their goals and help them grow. You'll use the principals of Applied Behavior Analysis (ABA) to teach impactful skills that help with socialization, communication, and daily living.
We're a company with a strong belief in support and communication that we carry over to both our families and employees, so part of this position will also be collecting data and communicating with team members and supervisors to make sure we're providing each of our clients with compassionate and helpful care. All of our employees will be required to adhere to organizational policies and procedures, including following HIPPA laws.
Requirements for our Registered Behavior Technicians
Strong desire to serve children with autism and other developmental delays

Must have reliable transportation

Must have excellent attendance and punctuality

Experience with children and/or individuals with special needs is preferred

Must pass background screening
We invite you to complete our quick, 3-minute application process for the RBT role and look forward to speaking with you further!
Location: 77493

Kids SPOT is a parent company of Spectrum of Hope

OUR HEARTS GO OUT TO ANYONE WHO HAS BEEN AFFECTED BY THE RECENT ABA LAYOFF

We are happy to help RBT / BCaBA/BCBA find a permanent home with KidsSPOT

Welcome to Kids SPOT! We are seeking a full-time Board Certified Behavior Analyst (BCBA) to help us make a difference with the children and families we work with through our in-home and in-clinic services. Kids SPOT is a parent company of Spectrum of Hope, LLC, a behavior treatment clinic founded in 2004 . We serve clients of all ages – from diagnosis to adulthood.

A day in the life of a Board Certified Behavior Analyst with Kids SPOT:

In this position, you'll meet directly with your clients and families to complete client observation, perform stimulus preference assessments, and conduct functional behavior assessments. You'll also work with our passionate RBTs and BTs to provide them with training, feedback, and supervision to make sure our clients are achieving their goals and plans. Collaboration with RBTs, BTs, and other practitioners within the organization is a key function at Kids SPOT that helps maintain procedural integrity and assures that each child we work with is being given the support and care they deserve.

Schedule: Each of our families is unique and their needs are different, so while a typical day may be from 9:00 AM – 5:00 PM, there are also opportunities for evening or flexible hours to help accommodate your schedule. Our staffing team is happy to work with you to accommodate your needs.

Compensation, Benefits and Perks for our Board Certified Behavior Analysts (BCBAs):

At Kids SPOT, we believe that the best way to uplift our community and families is to take care of our own company family first. We thrive on a company culture steeped in collaboration, respect, and support. We offer a competitive salary commensurate with experience from $75,000- $90,000 with the potential for additional bonuses that will take annual earnings up $90,000-$100,000 annually. Each of our full-time employees also receive comprehensive benefits including medical, dental and vision as well as supplemental policies through Aflac, liability insurance, and a term life insurance policy. In addition, 15 days of PTO and 8 paid holidays are also provided to all employees.

When you work with us, you'll receive consistent, on-going support and communication from our amazing team in Houston. Job training, including Safety Care, First Aid, and CPR, are provided to all BCBAs. We believe in growing with and uplifting our employees, so there will always be opportunities for advancement and professional development within the company.

Requirements for our Board Certified Behavior Analysts:

Current BCBA certification and behavior analyst license in Texas

Expertise with VBMAPP.

Must pass background screening

Have reliable transportation

We thank you for getting to know a little more about us and invite you to complete our quick, 3-minute application.

Location:77036

KidsSPOT is the parent company of Spectrum of Hope.

OUR HEARTS GO OUT TO ANYONE WHO HAS BEEN AFFECTED BY THE RECENT ABA LAYOFF

We are happy to help RBT / BCaBA/BCBA find a permanent home with KidsSPOT

Our Registered Behavior Technician (RBT) position is an integral part of our treatment team. As an RBT you will have the opportunity to make a difference in the lives of individuals with Autism Spectrum Disorders and their families by employing principles of Applied Behavior Analysis to increase skill levels and reduce behaviors that are impeding learning.

Not an RBT yet? No problem, we will provide you with the necessary training and cover all fees to become a Registered Behavior Technician!

Full Time and Part Time Opportunities available!

Each of our families is unique and their needs are different, so we are happy to offer flexible hours and have opportunities available during both the daytimes and evenings depending on your availability.

A day in the life of a Registered Behavior Technician with Spectrum of Hope:

This position will focus on providing both home–based and clinic–based care for each of our clients. As an RBT, you'll work directly with our children and families to provide hands-on treatment to individuals with Autism Spectrum Disorder in a 1-on-1 setting. You'll implement treatment plans and behavior intervention plans developed by the Board Certified Behavior Analyst (BCBA) to help each of the kiddos you work with to hit their goals and help them grow. You'll use the principals of Applied Behavior Analysis (ABA) to teach impactful skills that help with socialization, communication, and daily living.

We're a company with a strong belief in support and communication that we carry over to both our families and employees, so part of this position will also be collecting data and communicating with team members and supervisors to make sure we're providing each of our clients with compassionate and helpful care. All of our employees will be required to adhere to organizational policies and procedures, including following HIPPA laws.

Requirements for our Registered Behavior Technicians

Strong desire to serve children with autism and other developmental delays

Must have reliable transportation

Must have excellent attendance and punctuality

Experience with children and/or individuals with special needs is preferred

Must pass background screening

We invite you to complete our quick, 3-minute application process for the RBT role and look forward to speaking with you further!

Location: 77493