GET DIRECTIONS: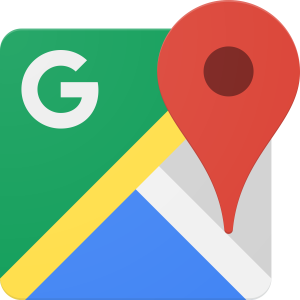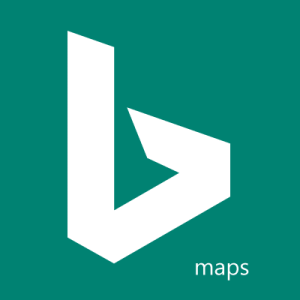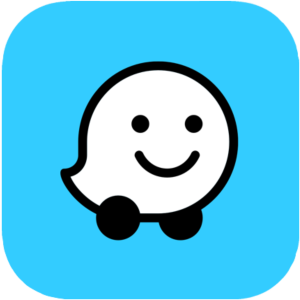 Leave Us A Review
Autism Treatment in Magnolia, TX
At Spectrum of Hope's Magnolia, Texas, autism treatment center, our team is committed to providing children, adolescents and young adults with autism the best care and support possible. We work with people with autism of all ages to develop and achieve functional treatment goals, from our early learners programs to our adult plans. Our personalized programs are responsive to the unique needs of every individual with autism.
Our Magnolia center is located in Southeast Texas outside of Houston. You can find us at:
Spectrum of Hope is located at: 33043 Egypt Lane Magnolia, TX 77354 Call (281) 894-1423
You can call Spectrum of Hope's Magnolia location at (281) 894-1423. Check out our other locations below.
Personalized ABA Therapy for Autism in Magnolia, Texas
Our team at Spectrum of Hope in Magnolia, Texas, is proud to offer high-quality, compassionate care and treatment for individuals with autism in Southeast Texas. We specialize in using Applied Behavioral Analysis (ABA) therapies and other proven treatments to help your loved ones achieve their developmental and behavioral goals.
What Is ABA Therapy?
Applied Behavioral Analysis is an evidence-based therapy that uses behavioral principles to help individuals with autism set and accomplish social and other goals. We focus on addressing negative behaviors, developing replacement strategies and increasing appropriate behaviors. Central tenets of this play-based model range from prompting and reinforcement to natural environment teaching.
ABA is a highly specialized treatment program. At Spectrum of Hope, our board-certified and licensed behavior analysts will provide skill assessments to determine a unique plan for each client. We'll spend time with your loved one during an initial assessment and subsequent evaluations in order to create a custom ABA that works for their needs.
While the goals of care and treatment will vary from person to person, common areas of focus include language and communication, self-care, and play and social skills. Our ABA therapies are time-intensive and holistic, focusing on helping individuals affected by Autism, ADHD, Developmental Delay and more. We also provide parents with the tools and skills necessary to manage behavioral issues at home.
If you're interested in learning more about ABA, our approach at Spectrum of Hope, or anything else about our adolescent and adult programs at our Magnolia branch, please reach out at (281) 894-1423 today.
We Provide the ABA Services Your Loved One Deserves
Spectrum of Hope is the home of specialized care for individuals with autism in and around Magnolia, Texas. We offer a range of services, therapies and treatments in a clinical setting to support clients of all ages. Our qualified therapists and board-certified applied behavior analysts can provide for the therapeutic needs of infants, kids, teens and young adults with autism, ADHD, developmental delays, behavioral challenges and more.
Diagnostic Services
We aim to meet our clients' needs from diagnosis and beyond. We offer diagnostic services for children of all ages. Many health care plans require an autism diagnosis in order for insurance to cover related treatment. Get in touch with us today to learn about how you can get an assessment and diagnosis from the professionals at Spectrum of Hope.
Treatment Services
If you or your loved one has an autism diagnosis or receives one from Spectrum of Hope, we also offer various treatment plans and the highest level of care to help clients reach their highest potential. Our team offers ABA treatment in Magnolia and other proven treatment strategies to address inappropriate behaviors, improve functional skills and reach achievable goals through concrete steps. We'll work with your loved one with autism to set reasonable and practical objectives and celebrate their successes.
Our board-certified and licensed therapists and staff members have a range of certifications and experiences to provide the best treatment and care for your loved one. Spectrum of Hope is an in-network provider with most major insurance providers. Review our resources to learn more about insurance coverage and specific plans.
One-on-One ABA Therapy Services in Magnolia, Texas
When you come to Spectrum of Hope's location in Magnolia, you'll find our entire staff is dedicated to creating a warm and supportive environment for you or your loved one with autism. We understand the importance of personalized treatment and how one-on-one care can make a difference with every client.
At our Magnolia, Texas, location, we know everyone has different therapeutic needs. Whatever your behavioral and developmental goals, we have multiple environments for patients of all ages, from infants to young adults. Our qualified therapists and staff provide personalized care plans that will allow each patient to achieve their highest potential.
Spectrum of Hope has several programs available to ensure individuals with autism get the best care possible:
Early learners autism treatment programs: Our early learner programs focus on younger individuals with autism, from infants to children under 10 years old.
Adults and adolescent autism programs: These plans apply effective ABA therapies for clients who are teenagers or adults with autism.
In-home therapy: While most of our services take place at our clinics, our in-home services provide therapy for individuals who cannot visit one of our five Texas locations.
Check out these courses of treatment to find the ABA therapy or other care plan that best fits your family's needs.
Contact Spectrum of Hope About Our ABA Therapy and Diagnostic Services
If you're looking for compassionate, personalized care for your loved one with autism or one of a wide range of developmental learning and physical challenges, get in touch with Spectrum of Hope. At our locations throughout Texas, board-certified and licensed behavior analysts and therapists are dedicated to helping individuals of all ages achieve their treatment goals. We combine evidence-based ABA and other therapies with our unique, caring touch to offer unmatched care.
Reach out to our Magnolia, Texas, autism treatment center for kids, adolescents and adults today. You can contact us online to learn more or call our Magnolia office at (281) 894-1423.
Other Locations
In addition to our Magnolia location, you can find Spectrum of Hope at the following locations in Texas:
New locations are coming soon!